Introducing the
New Logically
Cyber-First, Future-Ready Solutions That Protect and Support Your Business 24x7
Welcome to the new Logically. We've deepened our expertise, strengthened our capabilities, and expanded our geographic reach to deliver industry-leading cybersecurity and managed IT solutions that enable you to protect your data, optimize your performance, and adapt seamlessly in an ever-evolving business and threat environment.
In this video, learn more about how Logically can help you:

Protect your people, data, and assets from cyberthreats across dispersed and complex IT environments.

Solve for operational and compliance challenges with managed IT services tailored to your needs and goals.

Align your security, IT and business strategy with a partner committed to building trusted relationships with a long-term outlook.
At Logically, we help you keep your data safe, your operations sound, and your business ready for whatever comes next.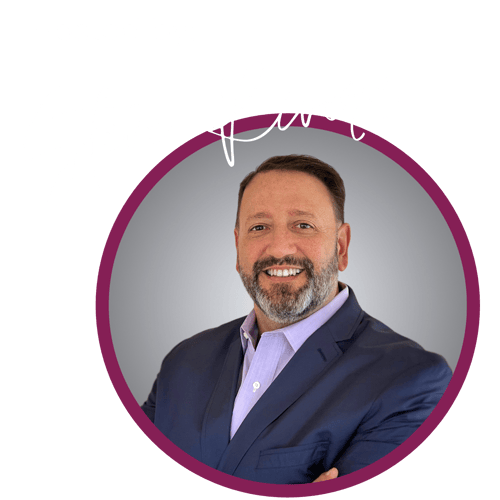 Are you looking for a reliable source of information on cybersecurity
and future-ready solutions?
Logically Speaking - the new podcast series from Logically - has got you covered.
Hosted by Logically's Chief Revenue Officer, Steven Rivera, each episode of Logically Speaking will bring industry experts to cover a variety of topics such as ransomware trends, data breach prevention protocols, cloud services security, and much more. Our aim is to provide you with the tools and knowledge you need to keep your organization secure and future-ready.
Whether you're a cybersecurity professional or simply interested in learning more about cybersecurity and the growing complexity in technology, Logically Speaking is the perfect source of information for you.
Suroop Chandran, Senior Director of Product Management at SonicWall

And many more.
Sign up to be notified when the next episode drops!
Top Tips for Reducing Cyber Risk
Steve speaks with Suroop Chandran, Senior Director of Product Management at SonicWall, about his background in cybersecurity and highlights from the recently released 2023 SonicWall Cyber Threat Report. Topics include the evolution of threat actors and the cyber threat landscape over the last 20 years, how the onus of cyber hygiene has shifted to the end user, and how to maintain security at home. They wrap up their conversation with Suroop's recommendations for mid-market organizations and the top two things you can do today to increase your threat resilience.
Serious Security Solutions Start With a Cyber-First Approach
Keeping your data secure and operations running at peak performance is critical—but it's not the reason you do what you do.
Cybersecurity and managed IT services from Logically enable you to focus on your business, not the technology behind your business.
Delivering Cyber-First Solutions With a Customer-First Mindset
Through innovation, acquisition, and a steadfast commitment to doing what's right for customers, Logically has become the nation's premier provider of cyber-first, future-ready solutions that help you secure and optimize your business. In this video, CEO Joshua Skeens talks about the new Logically, why we do what we do, and how that helps you protect your people, data and assets—and your bottom line.

How state-of-the-art solutions tailored to your business can protect you from the cybersecurity and operational challenges facing companies today.

The cybersecurity, engineering, and technology experts who serve as a cost-effective extension of your team, whether filling gaps in your capabilities or providing fully outsourced, end-to-end solutions and support.

How prioritizing long-term relationships, innovation, education, and empowerment sets Logically apart from the rest.
At Logically, we're continually adapting our solutions and deepening our expertise to ensure your environment is highly secure, highly available and operating at peak performance. As we evolve, however, one thing remains constant: our unwavering commitment to exceptional customer service. If we are falling short in that regard, please let us know. Our team will work tirelessly to reach a resolution that exceeds your expectations.
"Cybersecurity is a priority for every company. So is technology that performs flawlessly and scales effortlessly to meet changing business demands. That's why we do what we do. Our cyber-first, future-ready solutions keep your data safe, your operations sound, and your business ready for whatever comes next."
- Joshua Skeens, CEO, Logically