Protect Your Business Today;
Plan for Tomorrow
A Trusted Advisor Since 1999
Logically has built a reputation as a trusted advisor by providing cyber-first solutions that reduce risk, optimize security, and improve IT performance. But we really like to tell people that our job is to empower your teams to focus on your business while we focus on your technology.

Our cybersecurity, engineering, networking, and cloud specialists are trained at the highest industry standards to handle even the most complex IT, cybersecurity, and business operations needs, so you never have to choose between efficiency and security.


Purpose-Built to Reduce Complexity, Risk, and Skills Gaps
Whether your goal is to add specific expertise to your existing IT and cybersecurity capabilities, get strategy and planning guidance from a trusted partner, or outsource your entire IT or security function, we have your back.
Logically experts work as an extension of your team to:
Safeguard your critical data.
Strengthen and secure your network and data center infrastructures.
Leverage the power of the cloud to drive innovation.
Streamline communication and collaboration.
Set up and manage a comprehensive compliance framework.
And more!
At Logically, "cyber first" and "future ready" aren't clever buzzwords. We infuse cybersecurity into everything we do so you can feel confident that your data is safe, your operations are sound, and your business is ready for whatever comes next.



Are you ready to find out what we can do for your organization? Just fill out the form, and we'll set up a time to chat. Easy!
Fill Out This Form to Speak with an Expert
"

Logically is always ready to help and support their customers, and they've enabled our employees to work more efficiently and securely, filling the gaps.
Industrial Manufacturing – Preferred Utilities Manufacturing Corporation
Don Hay | Service Manager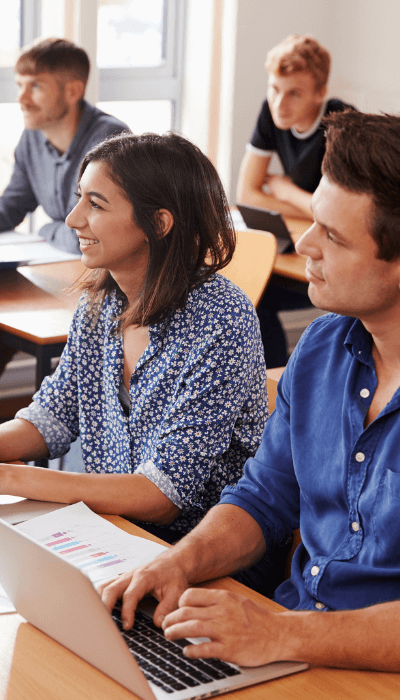 We Don't Raise the Bar for Expertise; We Are the Bar
Logically sets the standard for industry expertise and knowledge building. Our in-house training infrastructure—Logically University—allows our specialists to stay on the leading edge of critical and emerging technologies and ensures every specialist working with your team has expert-level knowledge of your platforms and solutions.

Our award-winning bench of security, engineering, and technical talent not only receives continuous training through Logically University, but also holds numerous industry-specific certifications, including:
As a cyber-first organization, cybersecurity awareness training is a company-wide requirement, which makes every Logically employee the first line of defense against cyberattacks and data breaches.


"

We have a complex environment and see value and ROI in having Logically as our MSP. Logically knows our user base, has good engineers and an excellent professional services team. They put in the work and do what's right for us.
Global Endowment Management
Charlie Weeks | Director of Systems & Technology
Speak to One of Our Experts and Learn How Logically Can Help
"

Everyone I have worked with has been responsive, genuinely concerned, and performs at a high level. Every time we call on Logically, the service team responds quickly and succeeds in solving our issues! I'm very confident in Logically's services to solve for our business outcomes – Simply they improve the way we work and keep us running.
Hospitality - Grande Dunes
Ross dePencier | CEO
Manage complexity, performance, and security of business technology – from end to edge to cloud.