SaaS Alerts
Safeguarding Your Business and Identifying Hidden Risks in Your Critical Apps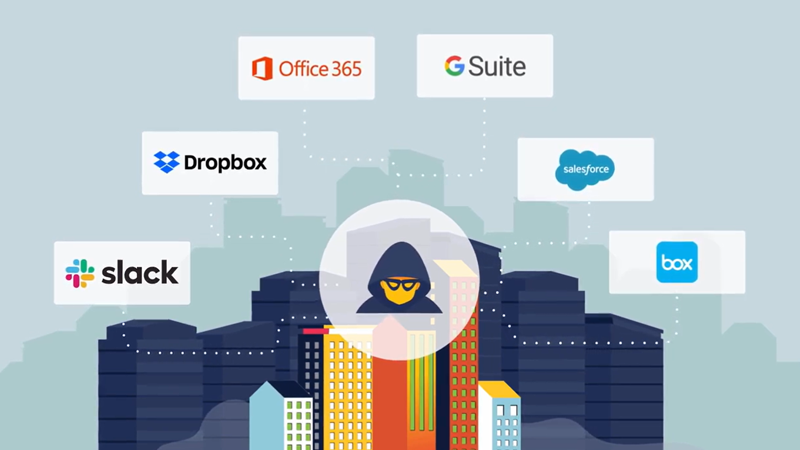 SaaS Application Monitoring and Alerting
Overview
SaaS Security Monitoring, Alerting, and Response are now an integral part of every cybersecurity stack. Applications like Microsoft 365, Google Workspaces, Salesforce, and HubSpot have become essential productivity tools that contain vital data. It is crucial to track who has access to these applications, who is changing security and policy settings, and where the data is going. As the cybersecurity paradigm shifts, monitoring user behavior is becoming more critical.
Enabling constant, real-time monitoring of your SaaS applications, this specialized solution delivers unique benefits to businesses like yours, including:
Purpose-Built — Detects threats that your SaaS application vendors would otherwise overlook, offering unbiased protection for the specific needs of small businesses.
Intelligent — Leverages automation to identify risk drivers and expedite remediation, while alerts may be fine tuned to address your risk sensitivity.
Connected — Provides comprehensive alerting across all of your business-critical SaaS applications, instead of limiting monitoring to one app at a time.
At Logically, we want to help you keep your virtual doors locked. That's why as of April 1, we have initiated the process of launching a SaaS Alerts trial to our Office 365 customers. Our commitment is ensuring the safety and security of your organization's systems and data. If you have any questions, you can reach out to your account manager.
Want to learn more about the importance of application security? Check out additional resources below:
Interested in SaaS Alerts for your organization? Fill out the form below:
Don't Let Cyber Threats Rain on Your SaaS Parade: Use SaaS Alerts for a Sunny Outlook on Application Security
Fortify Your Defenses: Why Application Security is Crucial in Today's Digital Landscape
As more businesses transition to cloud-based software-as-a-service (SaaS) applications, the need for robust application security becomes increasingly important. This blog post dives into the importance of securing your organization's cloud-based applications and highlights the key features of SaaS Alerts. It also offers practical tips for improving your organization's cybersecurity posture.
Designed to help businesses protect their data from cyber threats, this webinar will discuss the importance of application security, multi-factor authentication (MFA), cloud security, and Office 365. It will provide practical tips and strategies for business leaders to enhance their cybersecurity posture, including the use of SaaS Alerts to monitor data and prevent data breaches.