Best In Class IT Management Automation Reduces Downtime and Security Vulnerabilities.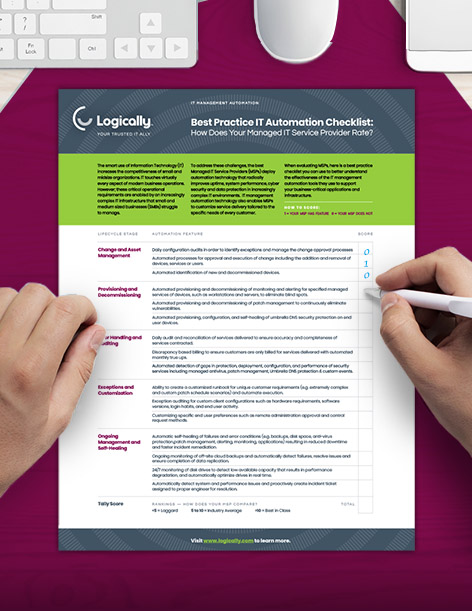 Eliminate Human Error
If your MSP doesn't have an automated intelligent platform, then you're at risk of human error.
Self-Healing IT
Stop IT problems automatically before they stop you.
Tailored to Your Specific Needs
Customize your IT management to work the way you do.
How Does Your IT Rate?
Download the scorecard and identify gaps in your IT automation.
Back To Top